About Us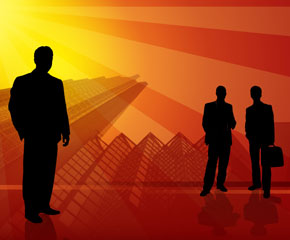 BTI MACHINE TOOLS ® was established in 1972 by Mr. Amarjit Singh Birdi.
With over 40 years of experience, the company has established itself as the pioneer manufacturer and exporter of Wire Straightening & Cutting Machines , Pipe/ Tube/ Wire Polishing & Buffing Machines & other special purpose machinery . Our machines are cost effective with high production & require very less maintenance.
With our in-depth industry experience and advanced technology, we synergize our resources to offer our clients much more than just a value-for-money. Our efficient work force, team of professionally qualified personnel and sound infrastructure is appropriate for the production of superior quality machines & allied products.
With our extensive industry experience, we have accustomed the trends, needs and requirements of our customers. Our commitment to excellence has taken us many miles ahead of our competitors. We strive to add value to our client's business by offering quality products that are customized as per our client's requirement.
Company Profile
Business Type
Manufacturer, Exporter
Year of Establishment
1972
Major Markets

Indian Subcontinent
East/Middle Africa
South/West Africa
Middle East
South East Asia
Caribbean
North Africa
East Europe
South America

Annual Turnover
US$ 0.25-1 Million
(or Rs. 1-4 Cr. Approx.)
Total Number of Employees
Upto 10 People
Quality Assuarance
We undertake stringent quality control measures ensuring highest product quality. Our quality professionals have served as a beacon not only for us but also for the entire industry in establishing top-notch quality standards. As a result of our unwavering commitment to quality and innovation, we have been able to maintain our supreme position in the industry and achieved high level of customer loyalty.
We ensure that quality is maintained at every level of the organization. Our team of experts maintains a strict vigil on the manufacturing process to ensure that flawless products are delivered to our clients.
State-of-the-art Infrastructure
Our full-fledged infrastructure is the back bone of our company. It enables us to meet the bulk demands of the markets. It includes an in-house design unit, which is supported by CAD/ CAM facility. This assists us in making innovative designs for our range . Our manufacturing unit is spread over a wide area, with ample production facility. Our advanced machinery enables us to produce our qualitative range with in a stipulated time frame.
We make use of the following machineries for the manufacturing process:
Lathe Machine
CNC Machines
Drilling Machine
Milling Machine
Surface Grinding Machine
Cylindrical Grinding Machine
Shaper Machine
Planners Machine
Boring Machine
In Pursuit of Excellence
We consistently improvise our product design & quality to refine our range of machinery such as Wire Straightening & Cutting Machines , Pipe/ Tube/ Wire Polishing & Buffing Machines and services. Our technical excellence ensures that we engineer the most reliable and cost effective products in the industry. We endeavor to fill the need gaps of our clients by offering customized products and quality services to maximize their satisfaction. We have successfully achieved a high level of client appreciation resulting in long-lasting relations.
Customer Satisfaction
We put all our efforts and hard work to make our client totally satisfied. Before providing our range of machines to the customer, we ensure that it meets high quality standard and will fulfill the needs of the user. According to the specifications of the clients, we offer tailor-made solutions to our range. Moreover, we make them happier by undertaking the job works of the products as per their instructions.
We welcome the valuable suggestions, opinions and of our clients about our range. This helps us very much to make our machines better in efficiency and performance. We are also keen to deliver our range promptly to them. By these reasons, we have gained a wide client base in national and international market.
Spare Parts for Machines
We offer a wide range of worn out parts in running production for our machines that are readily available like straightening cast iron bushes, Cutting Dies & blades, Feeder gears, Feed rollers, Straightener & feeder shafts. Manufactured in house as per master parts using quality material, these parts are precisely engineered and hence are dependable & durable.
Why Us?
Our stunning experience in our field, for more than 40 years has enabled us to achieve a great reputation in the industry. Our range of Wire Straightening & Cutting Machines , Pipe/ Tube/ Wire Polishing & Buffing Machines is widely applied in various industries and segments.We can offer custom made solutions for our machines as per the demands of the clients.
Following are some of the reasons by which, and we have achieved the confidence of our clients:
Premium quality products
Modern infrastructure
Customized solutions
Effective packaging
Prompt delivery
Industry leading prices